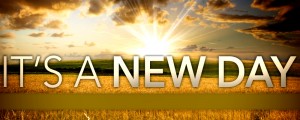 As we get ready for this new season and under new leadership, I just want to remind all teams that if you haven't submitted new contact information about your teams, please do so by emailing  it to piva.volleyball@gmail.com. A few schools are still missing from the list and I would appreciate an update so your past presidents and captains don't keep receiving the emails.
A tentative tournament schedule is listed below with prospective hosts. Dates are subject to change due to scheduling conflicts (i.e Spring Break, Super Bowl) that might happen on the same weekend:
Bulldog Bash (Hosted by Gonzaga University) – October 17th – CANCELLED (Stay tuned for a make-up tourney either hosted by UI or WSU..announcement to be made in a couple of days)
HOLIDAY HUSTLE (Hosted by Boise State University) – November 7-8
WINTER WARM-UP (Request Pending?) – January 23-24
ALL STAR PIVA INVITATIONAL (Requested by University of Oregon) – February 6-7 or 13-14
FEBRUARY FEVER (Requested by Washington State University) – February 20-21
PIVA CHAMPIONSHIPS (Requested by Oregon State University) – March 5-6
NCVF Championships ( Louisville, KY) – April 7-9
Please send in your PIVA Registration forms, Fees, and Roster Sheets as soon you can. We are still looking for host schools so keep submitting those requests!
As always, any questions, comments, or concerns, please email piva.volleyball@gmail.com.